I've been looking for ideas to entertain my toddler on the plane and knowing she is really interested in writing and spelling. I think this will be perfect…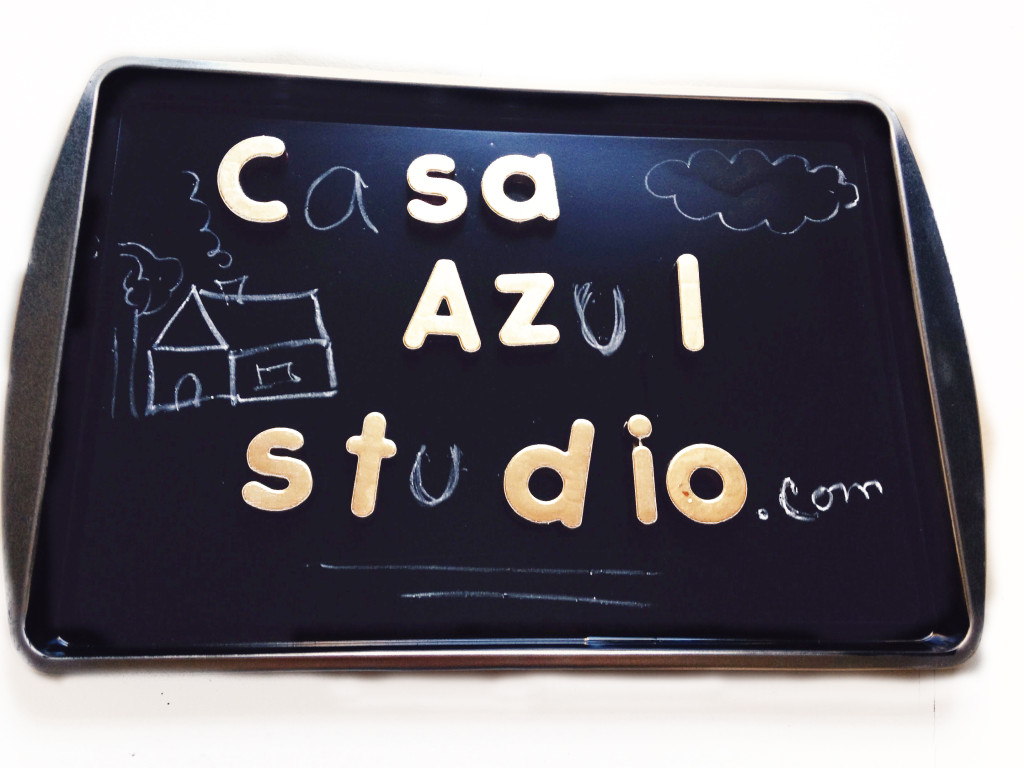 Things you need:
Cookie sheet, painters tape, Chalkboard spray paint for the cookie sheet, Magnetic letters and spray paint for the letters.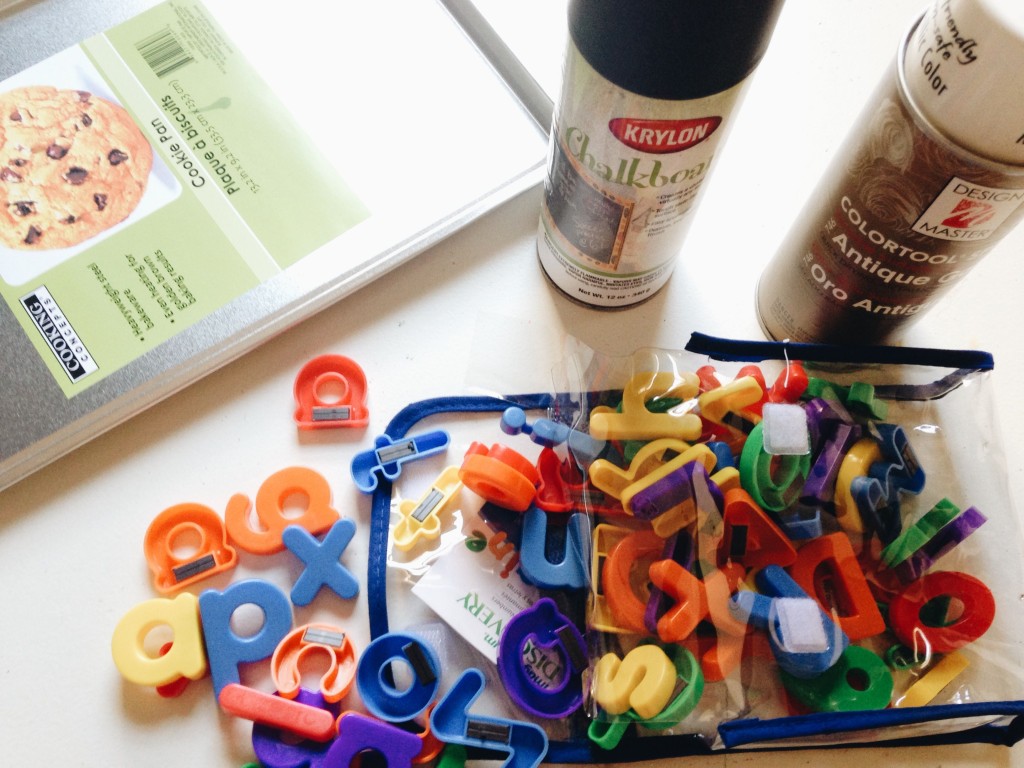 1.Tape around the area of the cookie sheet you want to paint . Once that is ready, spray paint with Chalkboard paint. 
You might need to spray paint a couple of times and let it dry.
2. Place the letter facing up and spray paint with your favorite color. After they dry, rotate them and spray them again.
You might need to repeat this a couple of times till the letters are covered with paint.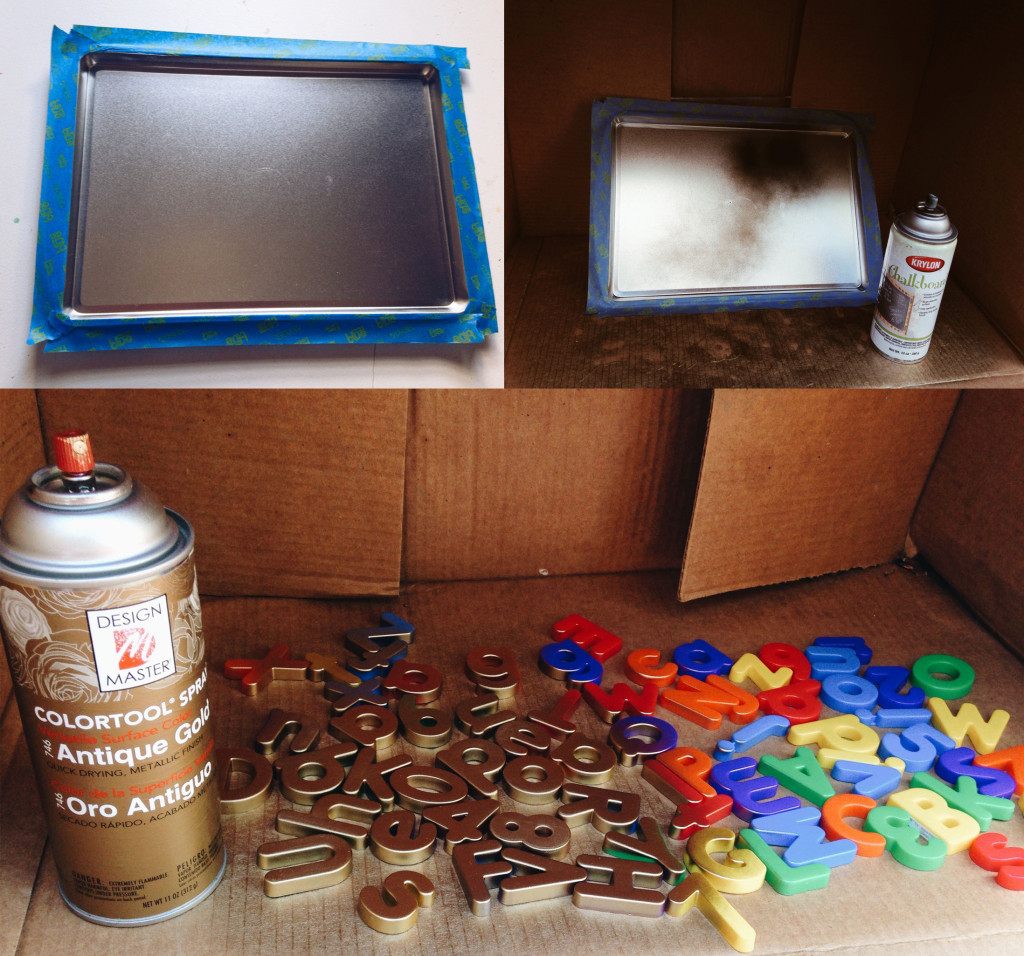 Now let the Spelling Bee begin.
Cookie sheet /Dollar Store
Chalkboard paint /Home Depot
magnetic letters /Toys R US
Spray paint for letters / Home Depot