When it came to planning Everly's first bday party I started planning more than 2 months in advance. From invitation, to the cake and most everything was made by us.It sure helps a lot that my husband likes to cook and he is in charge of all the food.Our house is pretty small so we needed to use the front yard and for seating, we used hay. We thought it went with the theme plus it was cheap.
My husband Chad made the cupcakes he iced the cupcakes first and then added some mini marshmallows on top so it would look like popcorn buckets.
For the favors, I used tin buckets I found at  Target for $1, some animal masks, clown noses, and made a label for the animal crackers.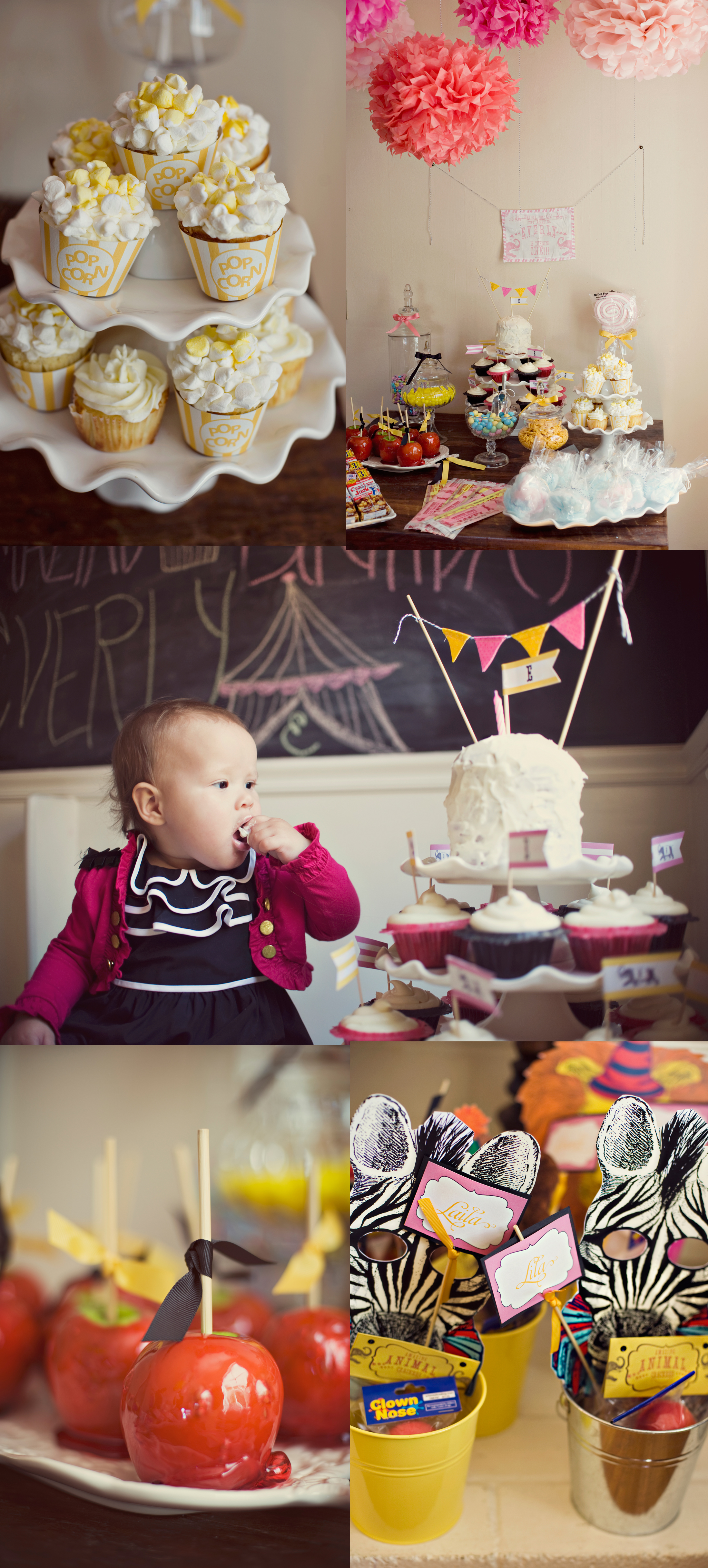 The entrance we covered with a big top tent. I had striped fabric leftover from a previous party and I thought I could make it into a big top. I bought PVC pipe for the frame and used lots of duct tape and fabric glue.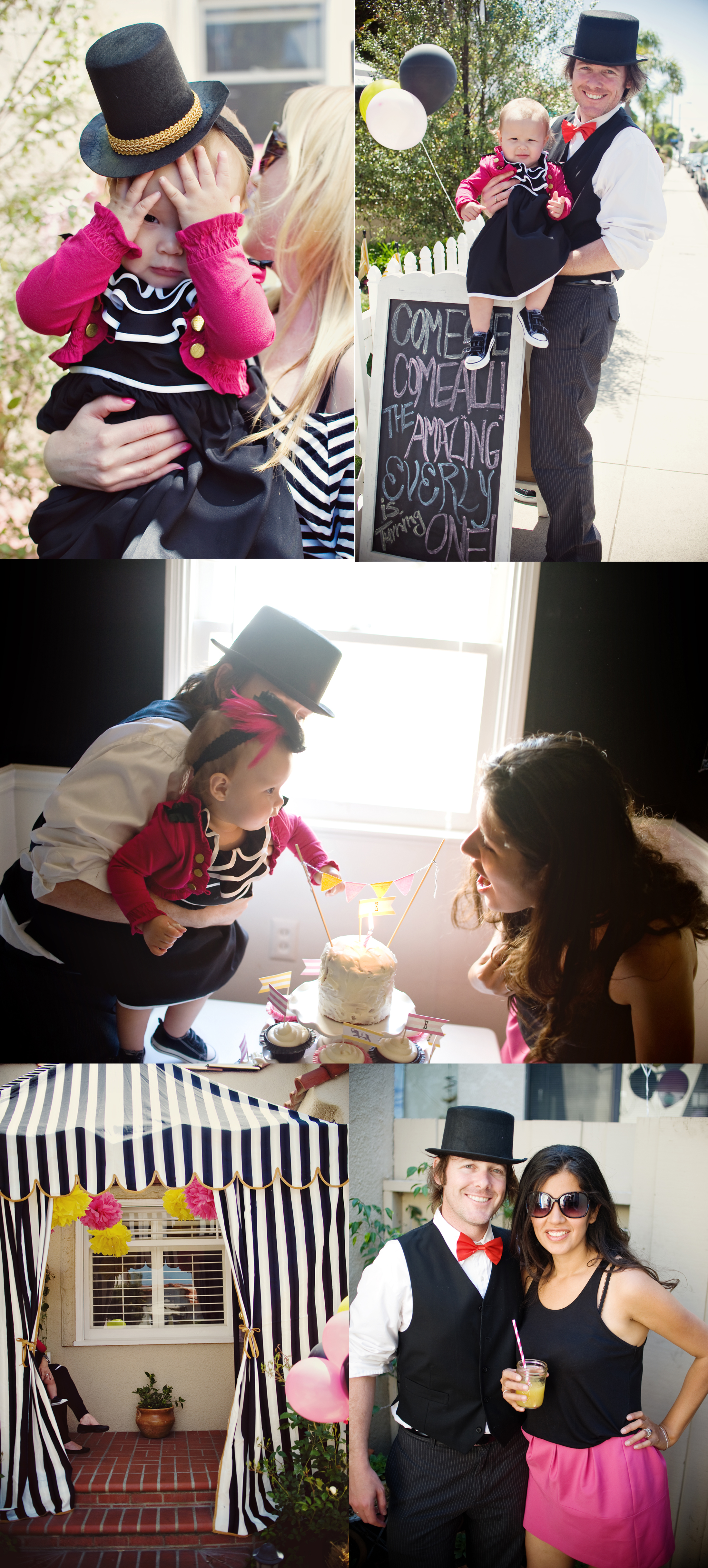 I'll be posting tutorials and free printables soon .
Tin Buckets / target
Clown Noses / Oriental Trading
Animal Mask / Michael's
Black & White Stripe Fabric / Ikea