We've been busy around our house making treats for our family and friends and found this awesome cookie recipe from Craftiness Is Not Optional.
Best sugar cookies ever!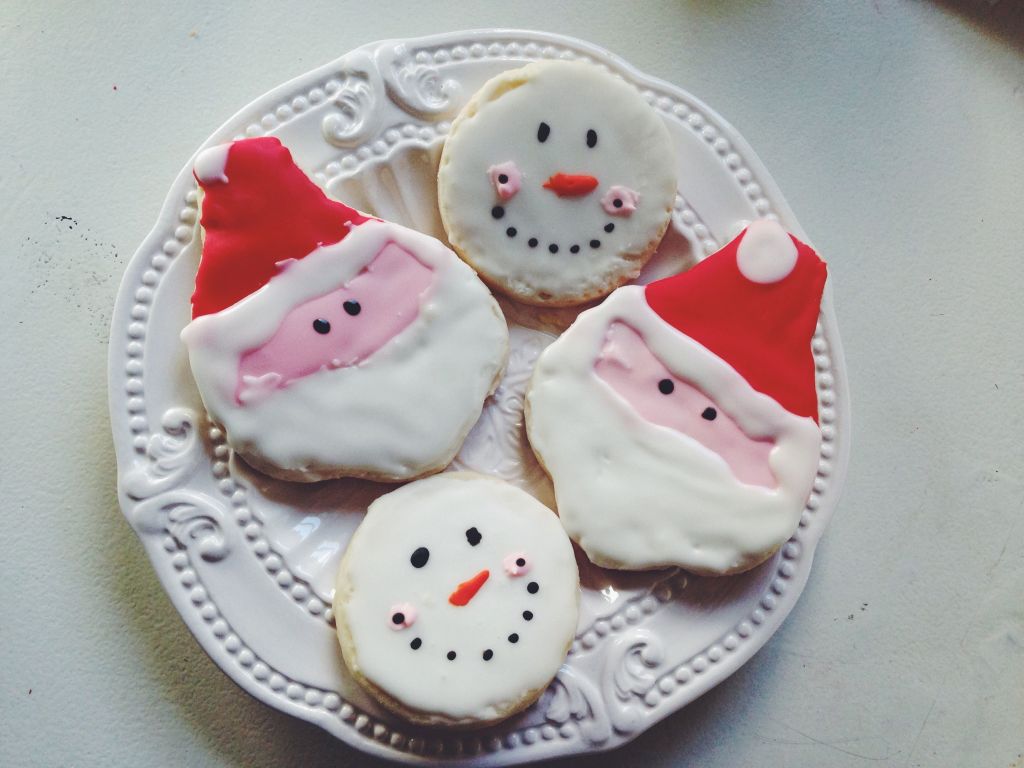 Cream butter. Add powdered sugar. Mix well. Blend in egg, almond extract, vanilla, salt and flour. Roll to ¼" thickness in between sheets of parchment paper (sprinkle flour on both sides of the dough and paper), then chill dough in fridge until firm. Cut with cookie cutters and place on greased cookie sheets. Repeat with remainder of dough, but keep in mind each time you roll it out they get tougher from adding flour while rolling. Bake at 375° for 8-10 min. Make sure they are not sitting on the counter very long before putting them in the oven, you want them to go in chilled. Cookies should not brown. Let cool for a few minutes on the tray then transfer to a cooling rack.  I usually bake them a day before I decorate. Makes about 40-50 cookies, depending on the size of your cutter design.