I'm not a baker but these apple bites turned out so delicious.
Only problem, you might sample them all before you share.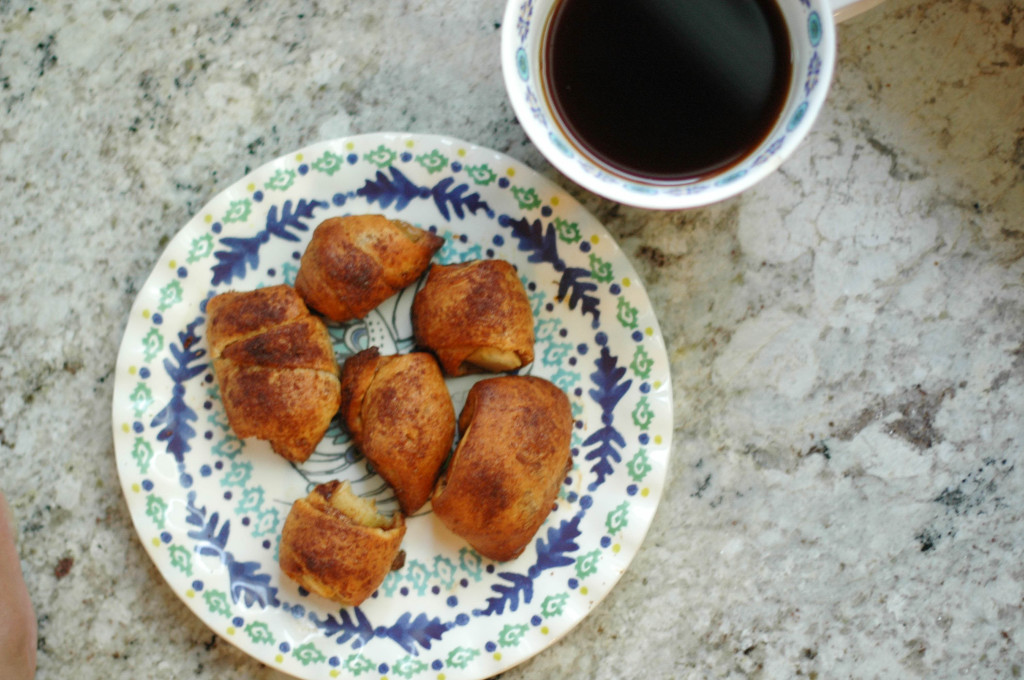 Super easy, here is what you need:
1/4 c sugar
2 tsp sugar (I used brown sugar but you can use white sugar too)
2 tsp cinnamon
1 pkg crescent rolls
3 tbsp melted butter
3 medium tart apples, about 16 wedges
Directions
In a small bowl combine sugar and cinnamon, set aside one tsp of this mix.
On a clean flour surface, unroll crescent roll dough. Brush with the 2 tsp melted butter
(save 1 tsp of melted butter for later) and sprinkle the sugar mix.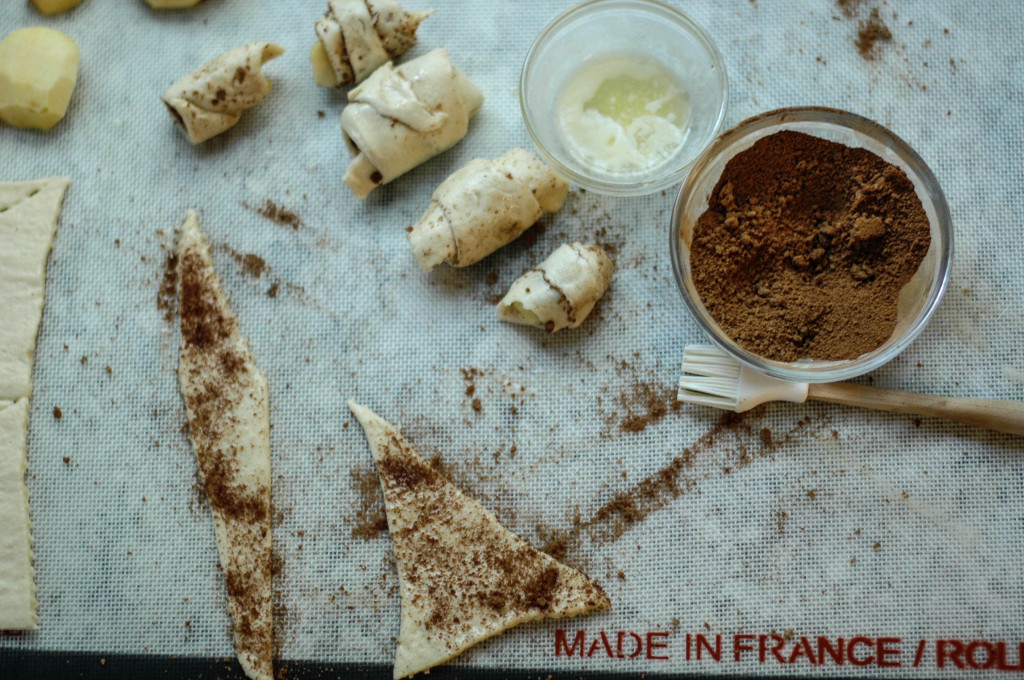 Cut each individual crescent roll in half so you'll have 16 pieces.
Dredge each apple in the cinnamon sugar mix. Then wrap a strip around each apple wedge.
Make sure you use the butter and sugar mix on the inside when wrapping the apple.
Place your apple bites on a parchment lined baking sheet or silicon baking mat. Brush with remanding butter and sprinkle with the sugar mix. Bake at 425 for 13-15 min or until pastry is golden brown.