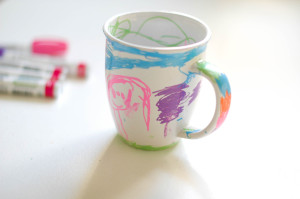 I've been looking at this DIY mugs project for a while and decided to give it a try. The first time I used regular sharpies and after washing them in the dishwasher a couple of times, the colors started to fade. After doing a little research I bought OIL-BASED Sharpies and so far they haven't faded.
Maybe this time I will only hand wash them.
Easy and super cute project!