Walk-ins welcome, the only catch… you have to make your own pizza! We had our little friends over making their own dinner and keeping those little fingers busy.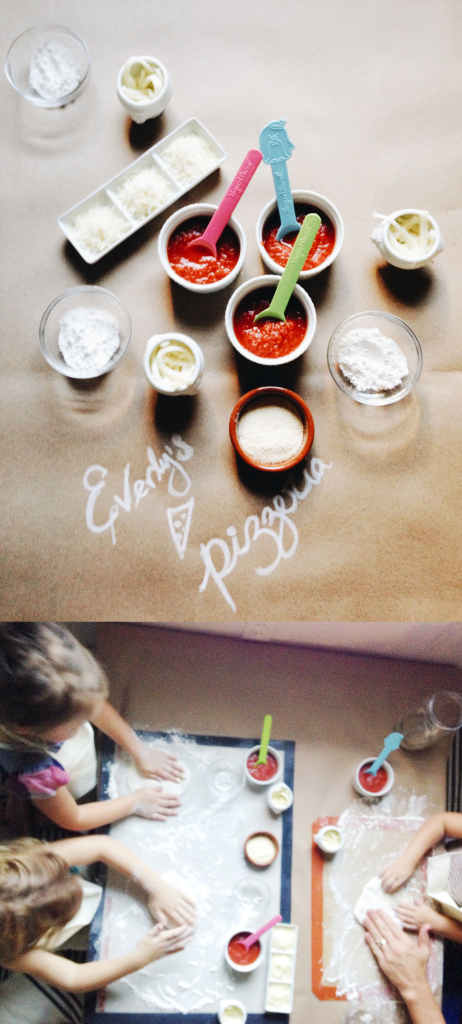 We bought the dough and sauce from our local Italian market, Angelo's in Belmont Shore, but Trader Joe's carries pizza dough for about $3 as well as Pizza Sauce. For the cheese we used cheese sticks  (kid Friendly) and easy to use.
The pizza turned out great, and the kids ate every single piece!
1. Set oven to 450
2. Split the dough in 3 pieces
3. Using flour, start making a round shape with the dough
4. After you made a round shape for your pizza add the sauce and cheese.
5. Put in the oven for about 12 minutes and serve.