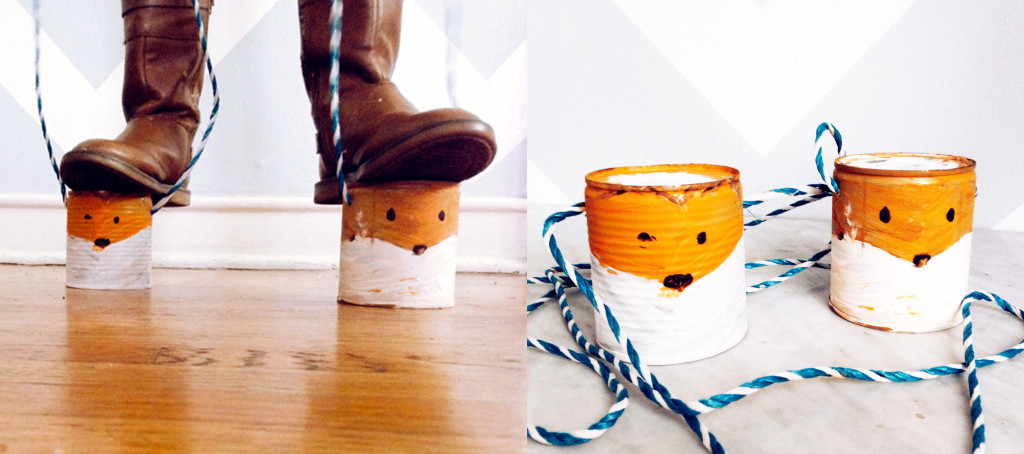 I'm always looking for projects to do with my kids.These Tin-Can Stilts are easy to make with materials you already have at home. Hope you enjoy them as much as my daughter does, the only draw back is they might be a little noisy if they are playing inside the house. Otherwise they are super fun!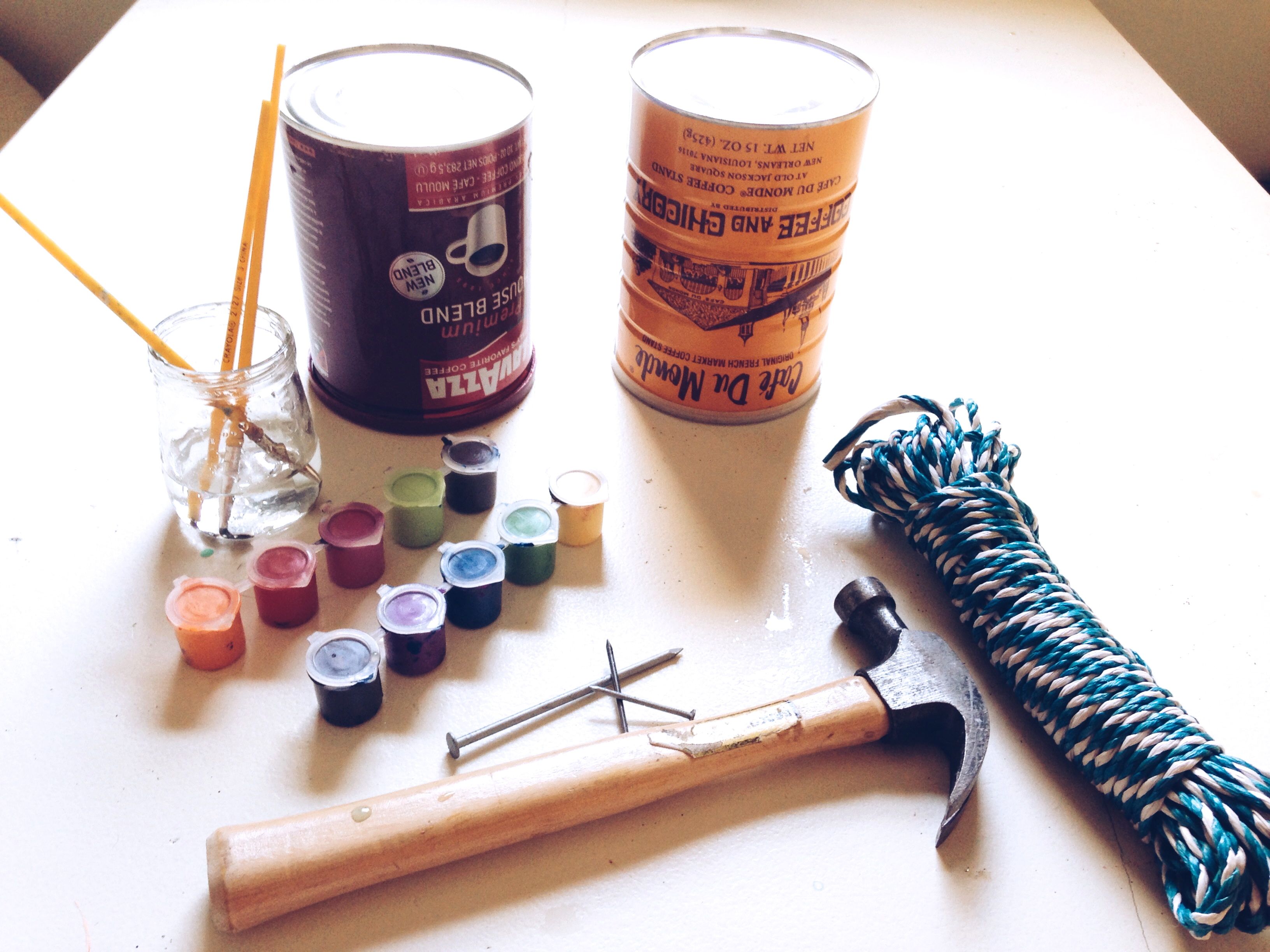 To make make one pair of stilts you need:
2 tin cans
rope, twine or string
paint ( I used paint my daughter already had)
hammer
medium or large nail
1. Remove label from cans. Wash with warm water and dry.
2. Decorate the cans with paint and let it dry.
3. Turn cans over (bottoms side up)
4. Using the hammer and nail, punch two holes in the can.
5. Use twine or string and push it through the holes in your can. Pull string through the inside
of the can and push it out through the other hole. Make sure you make a knot in each end of string.
Now stand on the stilt and pull the string tightly as you walk.
Enjoy